YanvaYoga has everything from instructions during the poses to full-length sequences. We go beyond the yoga room and cover the way of life associated with yoga including guided-meditations, teachings and lifestyle.
Who We Are
Welcome to Yanva, a vibrant online yoga community that embraces the journey of self-discovery and well-being. Here, we come together as a global family, bound by the shared love for yoga, mindfulness, and personal growth.
Through our virtual platform, we unite practitioners of all levels, backgrounds, and corners of the world, fostering a space where positive energy flows freely, and support knows no boundaries. Whether you're stepping onto the mat for the first time or deepening your practice, Yanva is your sanctuary of inspiration, connection, and transformation.
Join us, breathe with intention, stretch your limits, and let the collective spirit of Yanva guide you on your path to wellness and inner radiance.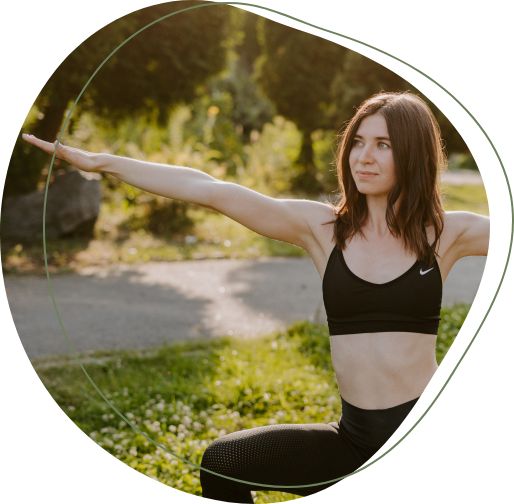 Our Mission
We believe in the transformative power of yoga to enrich lives and bring positive change to individuals, communities, and the world. Yoga is not just a physical practice; it is a journey of self-discovery, a path to inner peace, and a means of creating a healthier and more balanced world.
That is why here at Yanva, our mission is to empower individuals around the world to embark on a transformative journey of self-discovery, wellness, and holistic growth through the practice of yoga. We are dedicated to creating an inclusive and accessible online yoga community where people of all ages, backgrounds, and abilities can explore the profound benefits of yoga.
You say "I can't". Wrong assumption! We will help you...
Yoga does not require much physical training neither it has any age or gender restrictions.

Our Commitment:
Education: We are committed to educating individuals about the physical and mental benefits of yoga. We provide a comprehensive library of resources, articles, and videos to help users deepen their understanding of yoga and its principles.
Convenience: We recognize the demands of modern life, and we strive to make yoga accessible at your convenience. Our platform offers on-demand classes and live sessions, allowing users to practice whenever and wherever suits them best.
Personal Growth: We aspire to be more than just a yoga platform; we are a catalyst for personal growth and self-discovery. We encourage users to explore their inner selves, develop mindfulness, and cultivate a sense of purpose.
Sustainability: We are committed to sustainability and eco-conscious practices. We aim to minimize our environmental footprint in every aspect of our operations, from content production to technology infrastructure.
Join Us on Your Yoga Journey:
At Yanva, we invite you to join our vibrant and inclusive online yoga community. Whether you are a seasoned yogi or a beginner taking your first step onto the mat, we are here to support you in your quest for physical vitality, mental clarity, and spiritual harmony. Together, we can transform our lives through the profound practice of yoga and become healthier, happier, and more connected beings.
Namaste,
Iana Varshavska
Founder, Yanva