YanvaYoga has everything from instructions during the poses to full-length sequences. We go beyond the yoga room and cover the way of life associated with yoga including guided-meditations, teachings and lifestyle.
Our Story
Hi everyone! My name is Iana Varshavska, founder of YanvaYoga.
The YanvaYoga Project was created in 2019 when I finally dared to combine my main career as a Digital Marketing Specialist and my passion – Yoga.
My way toward yoga started in 2018 at age of 27. By that time my life was full of stress, fears about the future, and hesitations about my life purpose. I didn't know how to live in the moment and was dependent on other people's opinions.
Overthinking all the time made me a bit anxious, so I was looking for some activity to combat this state. This is how I discovered yoga and it dramatically changed my life.
Yoga Practice helped me to turn off all my inner conflicts, develop my self-awareness, and brought me to where I am now.
For me, yoga is more than just physical training its the way of living. Mindfulness, healthy living, self-care, and self-perception it's all about YanvaYoga.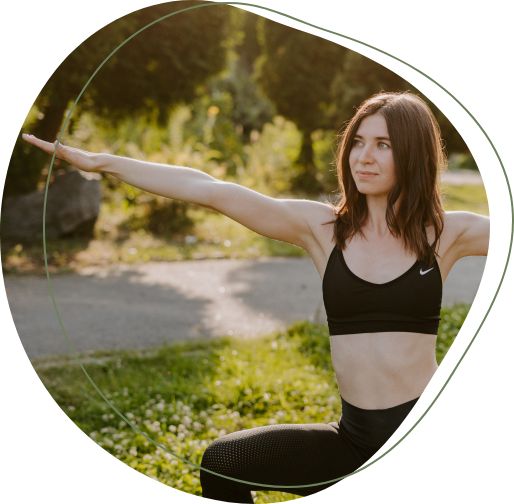 Our Mission
Our mission is to help people to improve their quality of life through yoga. We believe that each person is the whole world unique and beautiful. The key to our well-being lies in our physical and mental health. Yoga is path towards enlightenment that focuses on building physical and mental strength, thus improving the quality of life.
As a result people practicing yoga have better overall health: increased muscle strength and tone, better metabolism, and stress resistance. These are just few benefits of practicing yoga but most important is that anyone can become yogi.
You say "I can't". Wrong assumption! We will help you...
Yoga does not require much physical training neither it has any age or gender restrictions.

Iana Varshavska is a certified yoga instructor with the international certification of Yoga Alliance USA (RYT 200 UUTT and RYT 100 Balance Yoga Certification). In addition, I am constantly studying and improving my skills in various aspects of yoga philosophy, yoga therapy, anatomy, biomechanics and nutrition.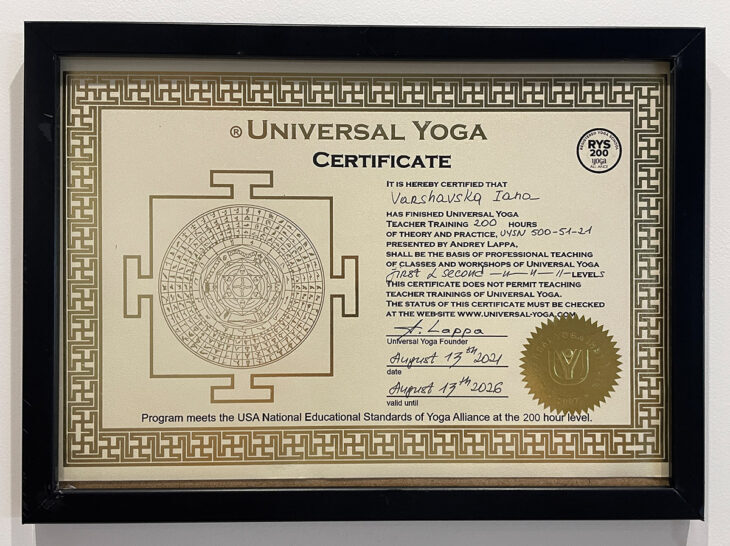 You may choose to practice yoga at home. Our "Practice" category can help you to find the right flow and offer basic poses (asanas). If you like to dive in deeper into the particular flow our "Poses (Asanas)" category will become handy offering a wide diversity of poses for different difficulty levels.
We can also help you selecting best probs for the most conformable yoga practice. Following the trends we are constantly creating unbiased reviews of yoga equipment and clothing. The information you may find on our web site is always fresh and up-to-date.
In case you are planning a vacation and want it to be exciting and unforgettable navigate through our Yoga Retreats. At our web site we have compiled the best available yoga retreats. Simply go through the list and select the one for you!
Last but not least, meditation. Here at YanvaYoga we always stress on the connection of our physical and mental health. Thus not only our shape and physical health matters. There is no better way to improve our mental health than though listening to your inner-self, through meditative practice. Read more about meditation and meditative practices at our "Meditation" category. You may also find Meditation Retreats in our "Yoga Retreats" category.
Yoga does not require much physical training neither it has any age or gender restrictions.
The body is your temple. Keep it pure and clean for the soul to reside in.
-B.K.S. Iyengar
YanvaYoga invites to you a delightful journey to yoga world with its history and philosophy. Welcome on the board.