Gracious Pose - Bhadrasana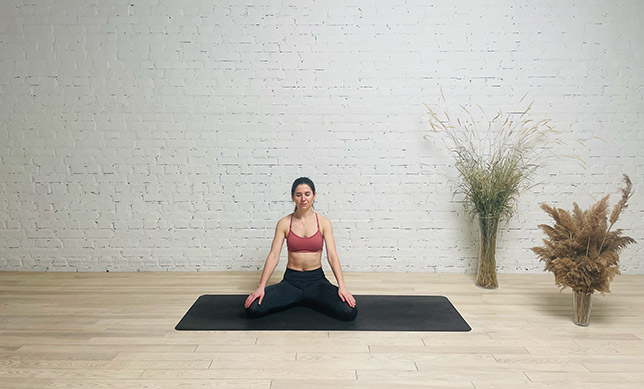 Gracious Pose, or Bhadrasana (bha-DRAHS-uh-nuh) is a basic yoga pose suitable for beginners. It is a great asana for meditation as it is comfortable and can be held for extended periods of time. Practicing bhadrasana calms the mind and brings about feelings of groundedness
Step-by-Step Instructions
Step 1
First of all, sit on the yoga mat in Dandasana Position, legs fully stretched forward, toes pointing upwards. Keep both hands beside the body, palms resting on the mat.
Step 2
Keep the chin drawn in, set your gaze on a point, and look forward while keeping your head and neck straight.
Step 3
To practice Bhadrasana or The Gracious Pose, Take slow and deep breaths and relax the entire body.
Step 4
Now, separate the knees as far as possible and fold both legs and bring them close to each other.
Step 5
In this position, the heels touch the perineum very closely.
Step 6
Make sure that your toes should be in contact with the floor while separating the knees.
Step 7
If required, clasp the feet to bring the heels as close to the perineum.
Step 8
Knees should touch the ground.
Step 9
Take slow and deep breaths and relax the whole body.
Benefits and Contraindications
Benefits
Develops flexibility of legs
Improves digestion
Strengthens backbone, hips and buttocks
Activates muladhara or root chakra
Develops brain power
Improves focus and concentration
Combats fatigue
Calms the mind and reduces mental activity
Contraindications
Sciatica and arthritis
Abdominal pains
Photo poses in different angles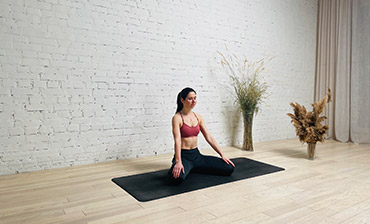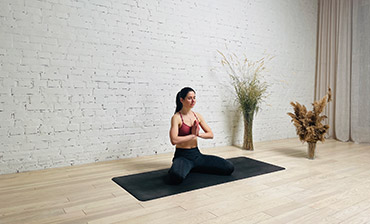 Modifications, Props and Tips
Practitioners can use a folded blanket underneath their hip in the alignment to the backbone. This will assist in balancing the posture.
It would be difficult to hold the posture too long for practitioners with weakened back. So, it's better to take wall support to remain in Bhadrasana.
People with stiffened inner thigh and hip muscles avoid overspreading of knees because it could result in strain or sprain in concerning body parts.
Frequently Asked Questions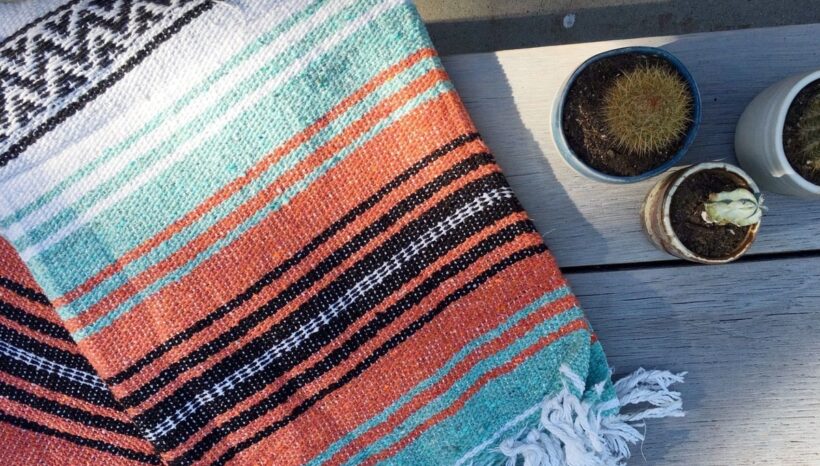 The 7 Best Yoga Blankets Review
The yoga blanket is an accessory every yogi needs. Whether you're more experienced or just...
---