Knee-To-Ear Pose - Karnapidasana
Knee-To Ear-Pose or Karnapidasana (kar-nah-pee-DAH-sana) consists of three Sanskrit words: "Karna" — meaning "ear", "Pida" — meaning "pressure", and "Asana" — meaning "pose" or "posture". This is one of the most important intermediate yoga poses that belongs to the forward bends categories with a lot of health benefits.
Karnapidasana is focusing on the shoulders and spine and also involves calves and glutes & hip flexors and hamstrings muscles and stretches and strengthens legs; rejuvenates abdominal organs and also reduces fatigue, increases energy, and provides a calming effect.
Karnapidasana is an extension of "plow pose" or Halasana.
Knee-To-Ear Pose Basics
Sanskrit: Karnapidasana
Other Names: The King Of Plow Pose
Targets: Focus, stretch for back of body from neck to knee
Step-by-Step Instructions
Step 1
Begin in Plow Pose with the shoulders tucked under. Your hands can be flat on the floor or interlaced behind your back.
Step 2
Bend your knees and bring them to the floor on either side of your head.
Step 3
Rest the tops of your feet on the floor.
Step 4
Allow the knees to apply light pressure to the ears, momentarily cutting off aural distractions.
Step 5
Take at least five breaths before releasing your arms and slowly rolling out of the pose vertebra by vertebra.
Benefits and Contraindications
Benefits
Stretches and strengthens back, shoulders, hip and gluteal muscles
Improves Body Posture
Toning of the thighs and buttocks
Stimulates abdominal organs
Contraindications
Herniated disc conditions and recent surgery
Neck or spine injury
Sciatica
Asthma
High blood pressure
Pregnancy
Menstruation
Migraine
Weak digestion
Modifications, Props and Tips
While performing Karnapidasana if your knees don't come easily to the ground keep them up until they come to the ground automatically or use blocks.
You will always feel pressure on your neck and you should not move your neck and head to avoid any kind of injury.
There is a light weight in the neck in this pose, so it is recommended to not move your head frequently.
You can also try to perform this asana through a different way, by doing Wheel Pose (Chakrasana).
Variations
Top Preparatory Pose
Top Follow-Up Pose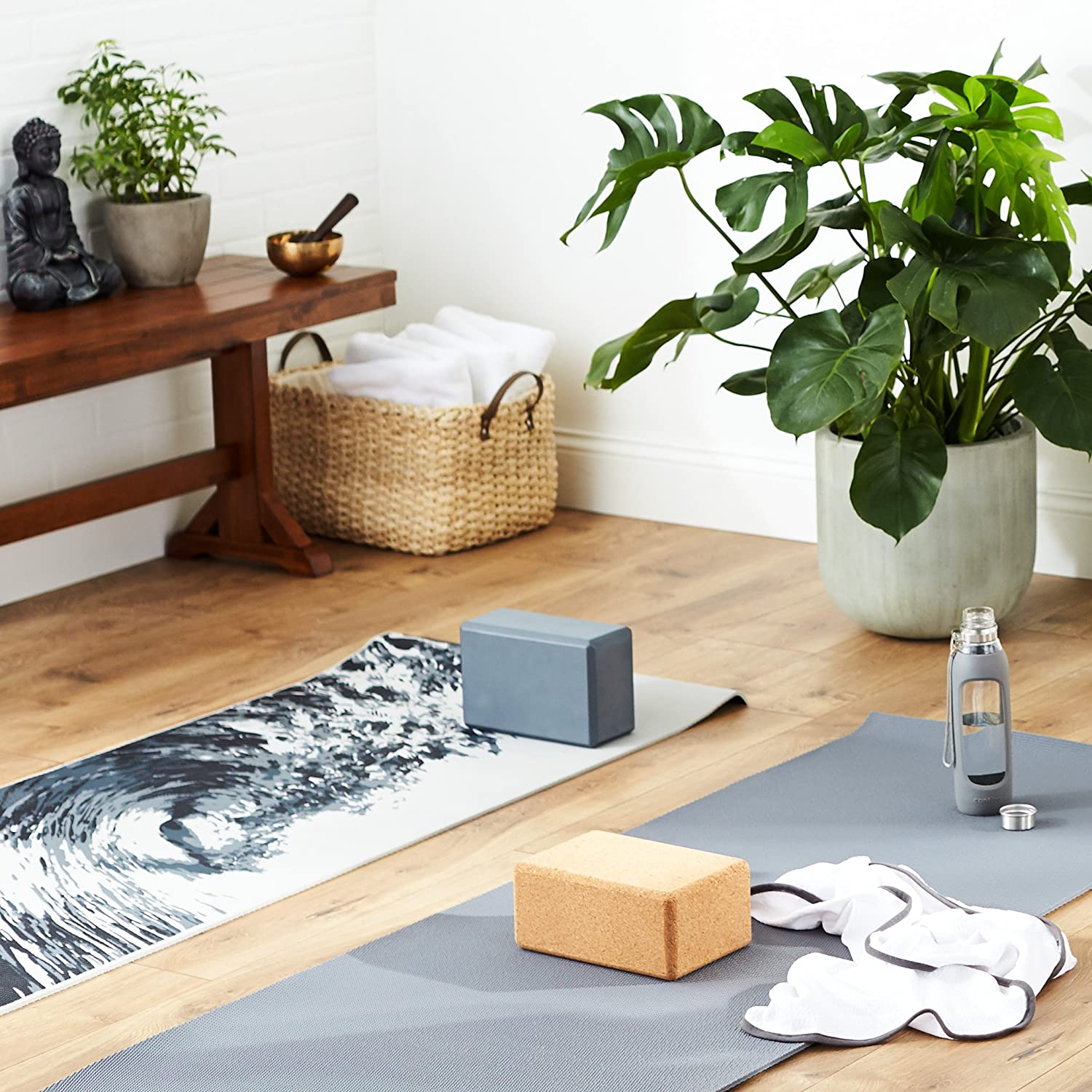 The Best Cork Yoga Blocks: Reviewed and Rated
Do yourself a favor and ignore the yoga snobs – using a cork yoga block...
Best Yoga Straps Reviewed and Rated
You do not compulsorily need anything more than your body, breath, and a room spacious...
---