Half Camel Pose - Ardha Ustrasana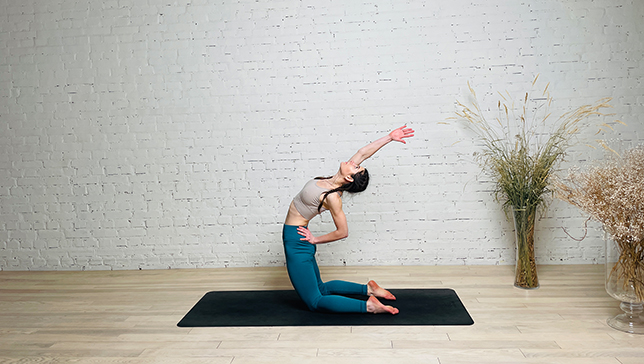 Half Camel Pose or Ardha Ustrasana is pronounced as ' ardha-oosh-TRAHS-anna'. The meaning of ardha is half ustra is camel and asana indicates yoga poses. It's a simple back-bending yoga pose known to open Anahata (Heart chakra).
One hand rests on the heel and the other remains lifted toward the sky, lessening the spinal arch. However, Half Camel Pose still brings the powerful benefits of a chest opener and backbend.
Step-by-Step Instructions
Step 1
From Child or Hero pose, come up onto both knees, placing them hip width apart. Place the palms of the hands on the sacrum with the fingers pointed down.
Step 2
Inhale and press the knees down reaching the crown of the head up to lengthen the spine.
Step 3
Exhale and press the hips forward, squeezing the buttocks and thighs and supporting your weight with the arms as you bend backwards.
Step 4
Very carefully reach the right hand down to the right heel. If you cannot reach the heel, keep the hand on the sacrum.
Step 5
Inhale and reach the left hand up and back towards the back wall. If it feels safe drop the head all the way back.
Step 6
Breathe and hold for 3-6 breaths.
Step 7
To release: With both hands on the sacrum, slowly inhale up, letting the head and neck be the last to come vertical.
Step 8
Repeat on other side.
Benefits and Contraindications
Benefits
Stimulates abdominal organs
Loosens the vertebrae and stimulates the spinal nerves
Improves the function of the respiratory system
Stimulates the thyroid gland
Increases blood circulation to brain
Helps to improve Posture
Contraindications
High blood pressure
Back injury
Ankle injury
Migraine
Insomnia
Photo poses in different angles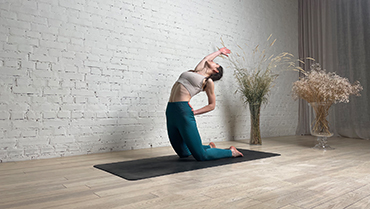 Modifications, Props and Tips
If the student is a beginner, extend and arch back by placing both hands on lower back only
Use a chair as a prop behind the legs and use the seat of the chair to support hands while opening chest.
If you feel pressure on knees and ankles, you can place a folded blanket under them.
If your hands cannot reach the heels, tuck the toes under or use a yoga block.
Frequently Asked Questions
Variations
Camel Position With Strap And Wall
Camel Pose With Blocks
Camel Pose With One Leg in Front
Camel Pose With Hands on Buttocks
Top Follow-Up Pose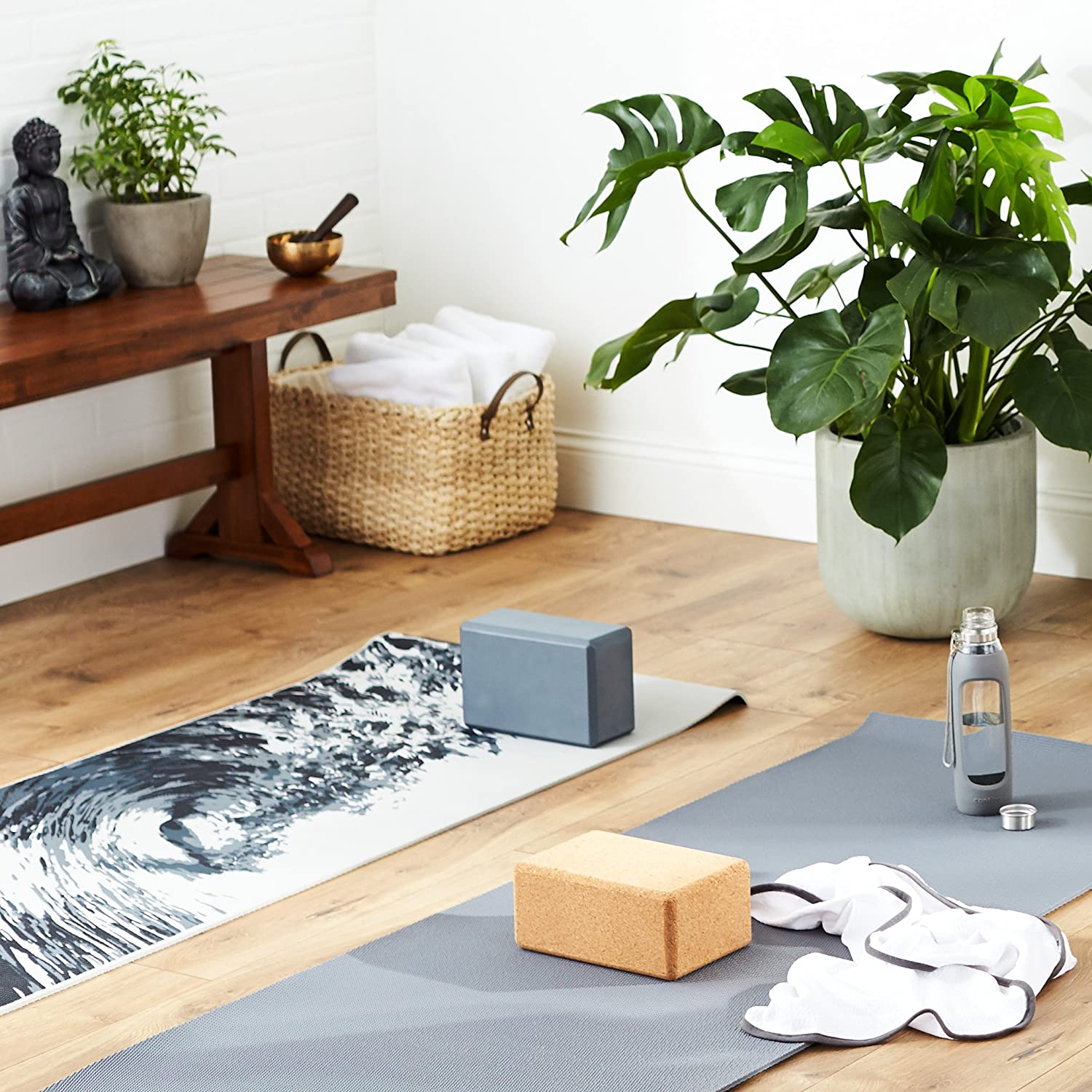 The Best Cork Yoga Blocks: Reviewed and Rated
Do yourself a favor and ignore the yoga snobs – using a cork yoga block...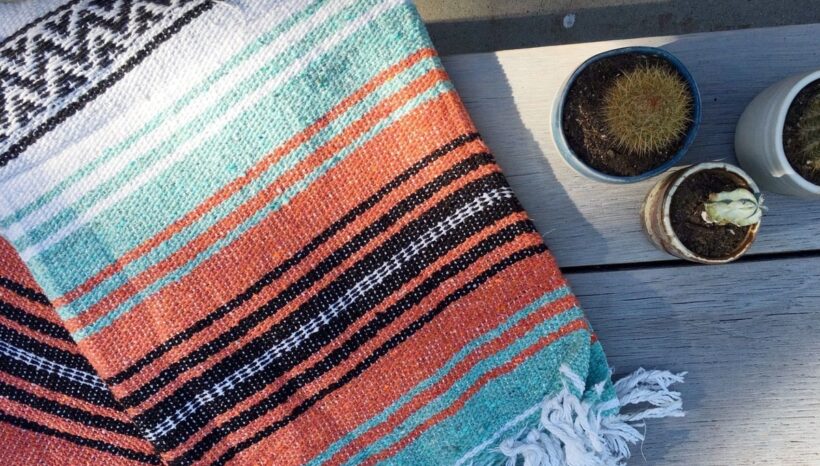 The 7 Best Yoga Blankets Review
The yoga blanket is an accessory every yogi needs. Whether you're more experienced or just...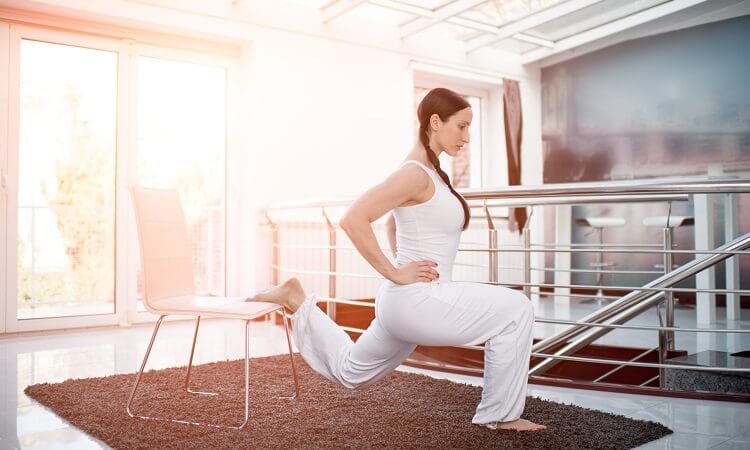 Best Yoga Chairs: Pros, Cons, And Useful Tips
If you ask a beginner yogi to make a list of common yoga equipment, nine...
Best Yoga Straps Reviewed and Rated
You do not compulsorily need anything more than your body, breath, and a room spacious...
---