Marichi's Pose C - Marichyasana С
Marichi's Pose С or Marichyasana C (muh-ree-chee-AHS-uh-nu) is the third of four poses dedicated to the Sage Marichi. The seated twist offers a deep stretch throughout the back, ribs, and shoulders. It also keeps the intervertebral disks—those little jelly-filled "doughnuts" between your vertebrae—supple.
Marichyasana C activates the three lower chakras—the muladhara (root chakra), svadhisthana (sacral chakra), and manipura (solar plexus chakra)—to cultivate a sense of security, stability, and self-confidence.
Step-by-Step Instructions
Step 1
Start in Dandasana. Bend the right knee and place your foot flat on the mat, a comfortable distance away from your hip.
Step 2
Ground through both sitting bones and lengthen the spine.
Step 3
Place your right hand or fingertips behind you for support.
Step 4
As you inhale, raise your left arm. Exhale and twist your upper back to the right.
Step 5
Bring your left arm across the right leg, pressing the left upper arm against the outer right knee. Bend the left elbow, point your fingertips to the ceiling, and keep that hand active.
Step 6
With each inhalation, press the sitting bones into the floor and lengthen the spine.
Step 7
With each exhalation see if you can twist a little further to the right.
Step 8
Keep the outstretched leg active.
Step 9
Stay for 5 deep breaths.
Step 10
To come out of the pose, bring your gaze back to the front as you inhale, and release the arms and straighten both legs as you exhale.
Step 11
Pause or take a Vinyasa before repeating on the other side.
Benefits and Contraindications
Benefits
Relieves back and hip pain
Stretches the spine and shoulders
Stimulates the abdominal organs
Tones the liver and spleen
Contraindications
High or low blood pressure
Migraine or headache
Spine injury
Diarrhea
Pregnancy
Modifications, Props and Tips
Both sit bones should be on the floor. If one buttock elevates then you may want to try experimenting with your foot and knee position. Moving your foot a bit further away from the thigh and pushing down through the foot onto the floor should help ground the elevated buttock. If you still can get both buttocks to ground then pop a cushion under your elevated buttock.
If you have a tendency to slump in this pose then come up onto your fingertips on your backhand in order to push yourself a little more upright in the pose. This will help you to strengthen your lower back muscles to support you in this seated twist.
Variations
Top Preparatory Pose
Top Follow-Up Pose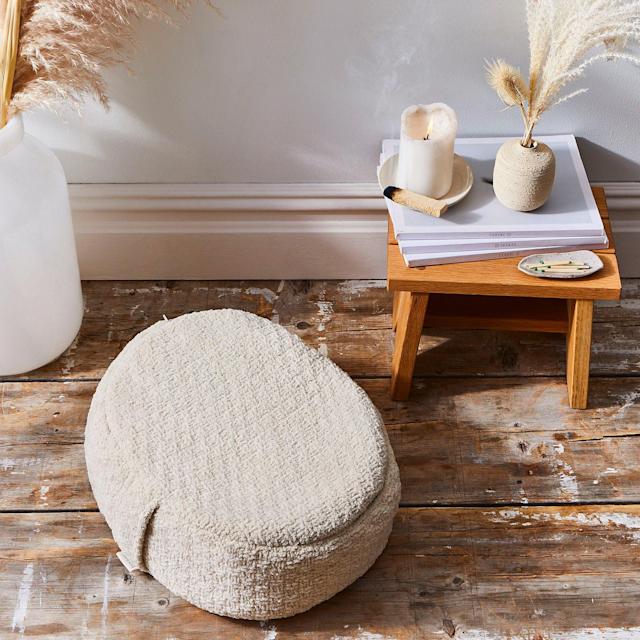 Best Meditation Cushions To Enhance Your Meditation Practice
No, you aren't any less of a yogi if you need to use a meditation...
Best Yoga Mat Bag Review
Too many fitness bags look cute but just never seem to have enough storage, especially...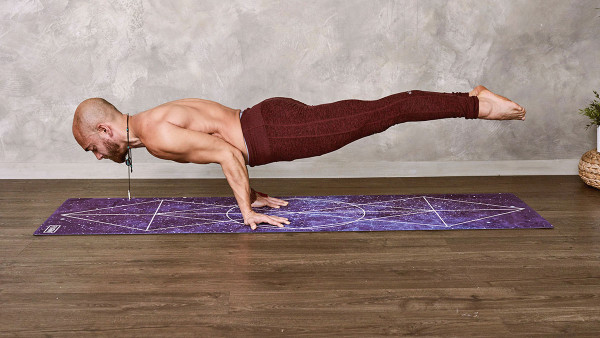 Best Yoga Pants For Men
As a man exploring yoga, you may feel at times as though you're taking a...
Best Yoga Straps Reviewed and Rated
You do not compulsorily need anything more than your body, breath, and a room spacious...
---