Marichi's Pose B - Marichyasana B
Marichi's Pose B or Marichyasana B (mah-rich-yee-ah-SAH-na) is the second in a set of poses that use binding, twisting, and bending to access areas of the body that not many postures manage. If you struggle with external hip rotation (it's uncomfortable to sit cross-legged on the floor) then you may want to change the position of the leg in lotus or try some other postures to help with that tightness first.
Step-by-Step Instructions
Step 1
Sit with the legs outstretched.
Step 2
Exhale and place the left leg in lotus. Bend the right leg so that the shin is vertical and the foot rests on the floor.
Step 3
Exhale and lean forward slightly. Wrap the right arm around and behind the right leg. Reach the left arm back and grab hold of the wrist.
Step 4
Inhale, then exhale and fold all the way forward.
Step 5
Breathe while holding the pose.
Step 6
Inhale and release. Change sides.
Benefits and Contraindications
Benefits
Keeps the spine healthy and mobile
Stimulates and strengthens the muscles around the ribs and back
Improves posture and breathing
Opens the shoulders
Massages the abdomen which may help with digestion and elimination
Contraindications
Slipped/herniated disc, and sciatica
Knee injuries
Shoulder injuries
Pregnancy
Modifications, Props and Tips
To achieve a long twist in the back without hurting the neck, keep the back Of your neck in alignment with your spine and turn your head last.
In case you are finding it difficult to do asana, Place a folded blanket under your hip and then proceed with the twist and forward fold for Marichyasana.
Increased hip level contributes to more flexibility in the back and hamstrings. Additionally, it facilitates the twist by easing the groynes and buttock rotation.
Variations
Top Preparatory Pose
Top Follow-Up Pose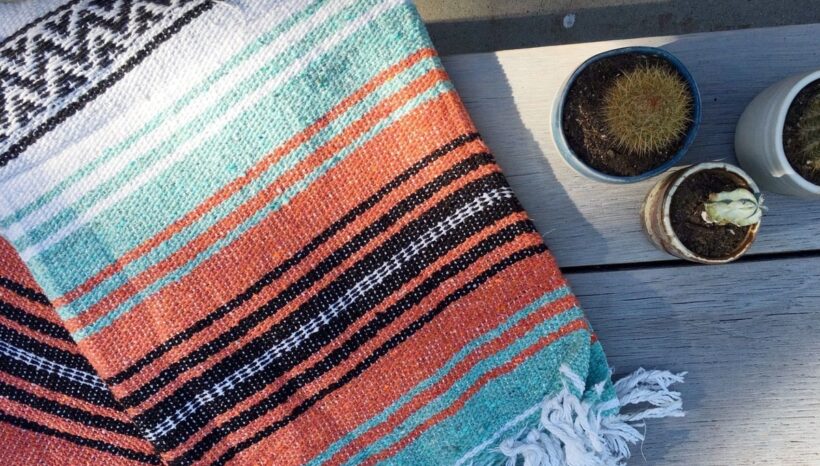 The 7 Best Yoga Blankets Review
The yoga blanket is an accessory every yogi needs. Whether you're more experienced or just...
---