Revolved Half Moon Pose - Parivrtta Ardha Chandrasana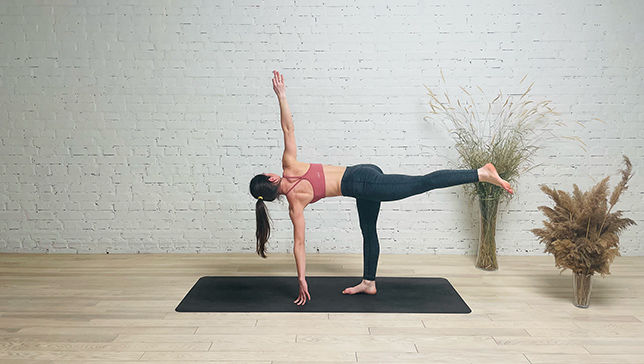 Revolved Half Moon Pose or Parivrtta Ardha Chandrasana (PAHR-ee-VREE-tah ARD-uh chan-DRAHS-uh-nuh) comes from four words: "Parivrtta" — meaning "revolved","Ardha" — meaning "half", "Chandra" — meaning "moon", "Asana" — meaning "pose". Is a standing yoga pose that combines the challenge of balancing with the detoxifying benefits of a twist. It's an advanced variation of the pose, Half Moon ( Ardha Chandrasana), which builds mental and physical strength.
This standing pose, a variation of Half Moon, involves rotating your torso, which stimulates the abdominal organs. It also opens your chest as you elongate and extend your arms, and hones your focus as you find your balance. Once you've mastered the stability required of this pose, you'll reap its heavenly reward: energy radiating from your core and extending out to your limbs.
Step-by-Step Instructions
Step 1
Begin in traditional Half Moon, or Ardha Chandrasana, balancing on your right leg with your left leg extended behind you and your right arm extended to the Earth in front of your right foot.
Step 2
From here, look down and focus on one spot. Begin to square your hips (rather than keeping them stacked) while you reach down to the Earth with your left fingertips.
Step 3
Take your right hand to your right hip.
Step 4
Extend from your tailbone through your crown of head, creating a flat back and long line of energy.
Step 5
Pull your bellybutton in towards your spine and up towards your ribs for stability.
Step 6
Begin to twist your torso (not your hips) to the right to stack your right shoulder on top of your left. If you can access this, begin to reach your right hand towards the sky and if available gaze towards that hand.
Benefits and Contraindications
Benefits
Stretches the shoulders, back and hamstrings
Improves balance and coordination
Improves digestion
Strengthens the legs and core
Contraindications
Low blood pressure
Insomnia
Diarrhea
Neck injuries
Pregnancy
Photo poses in different angles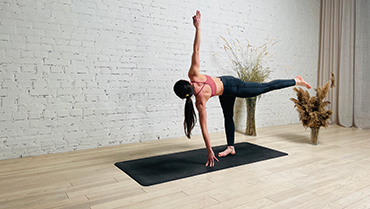 Modifications,Props and Tips
Place a block under your bottom hand to bring the ground closer to you.
Press the sole of your raised foot firmly against a wall for support and to engage the leg muscles.
Hover your lower hand off the floor, bringing elbow to your knee or hand to your heart.
Keep your gaze to the side or downward to release your neck.
Frequently Asked Questions
Variations
Half Moon Pose
Revolved Half Moon Pose With Block
Revolved Half Moon Pose With Chair
Revolved Half Moon Pose At The Wall
Top Follow-Up Pose
Revolved Dancer Pose
Parivrtta Ardha Chandra Chapasana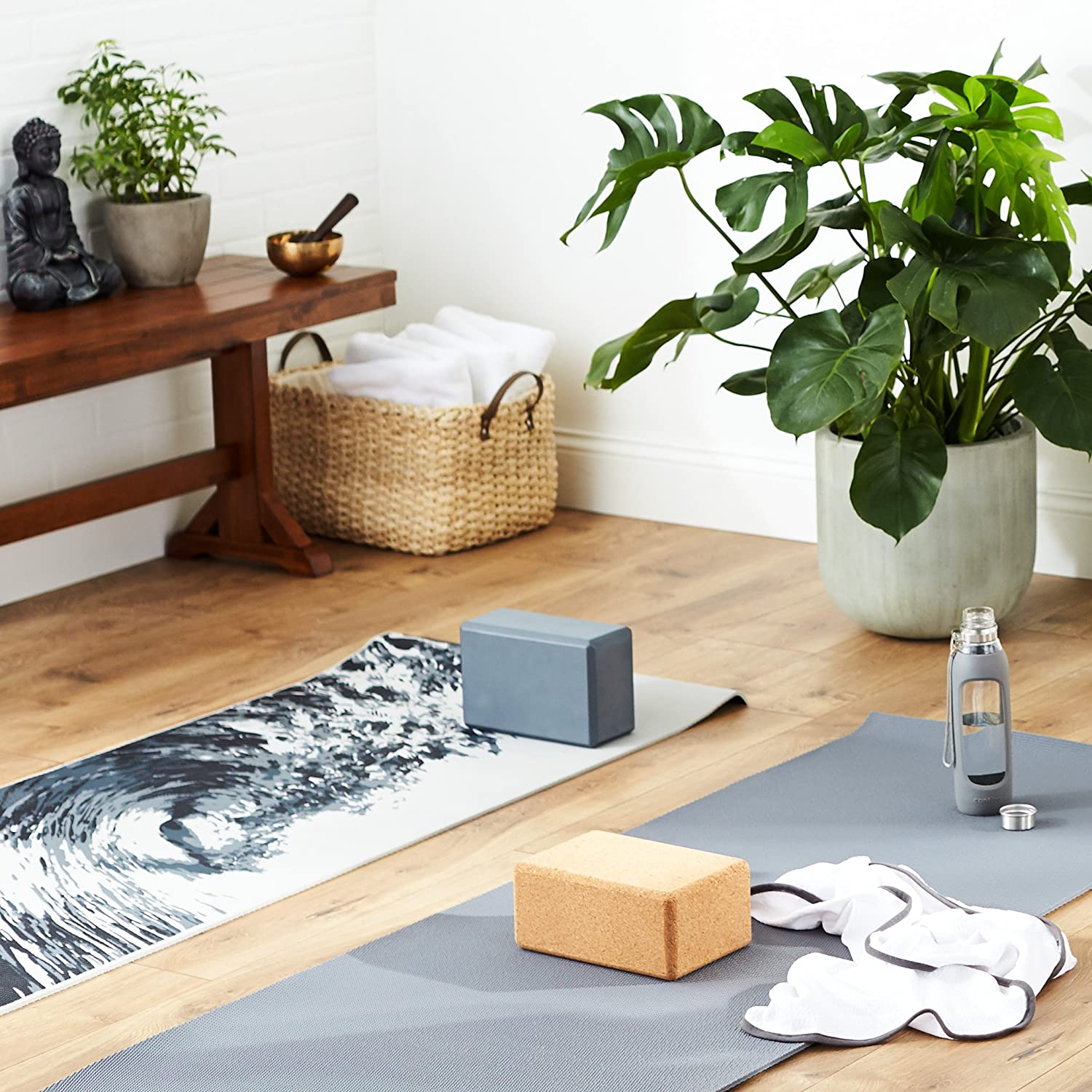 The Best Cork Yoga Blocks: Reviewed and Rated
Do yourself a favor and ignore the yoga snobs – using a cork yoga block...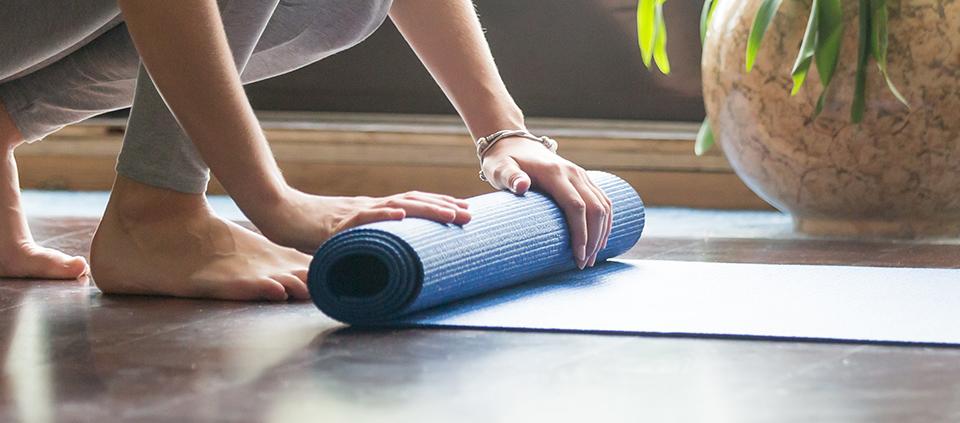 The Best Yoga Mats For Your Practice
The art of yoga is a special one and those who enjoy practicing on their...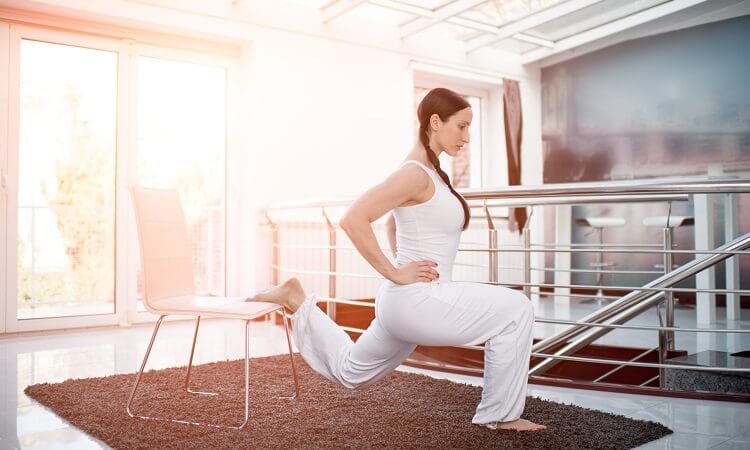 Best Yoga Chairs: Pros, Cons, And Useful Tips
If you ask a beginner yogi to make a list of common yoga equipment, nine...
Best Non See Through Leggings for Yoga and Beyond
Leggings are, without a doubt, the best article of clothing for practicing yoga. Ideally, they...
---