Half Supine Hero - Ardha Supta Virasana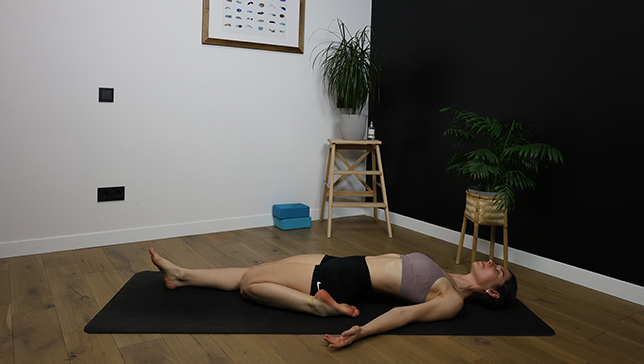 Half Supine Hero or Ardha Supta Virasana (ARE-DAH-SOOP-TAH-VEER-AHS-ANNA) is a variation of hero pose and a modified version of supine hero pose. It is a powerful thigh and knee stretch that requires great flexibility in the legs.
Ardha Supta Virasana is also referred to as Half Reclining Hero Pose in English.
Ardha Supta Virasana lengthens and expands front body muscles and connective tissue, including the entire length of the torso and the quadriceps, the big muscles in the fronts of your thighs—all of which shorten with front body flexion. When the front body is open, the digestive organs have more space to function efficiently, making the pose helpful for digestion.
Step-by-Step Instructions
Step 1
Start by sitting on your heels. Extend your right leg straight out in front of you and slide your left foot out so that your buttocks can rest on the floor with the heel next to your hips.
Step 2
Carefully and gradually walk your hands behind you, slowly lowering your back towards the floor.
Step 3
Lower yourself as far as is comfortable, first lowering onto your elbows, then onto the crown of your head, and eventually onto the back of your neck.
Step 4
Rest your hands alongside your body or place them on the floor overhead with the palms together.
Step 5
Take deep breaths and hold this position for 4-8 breaths.
Step 6
To release the pose, hold onto your ankles or feet and press into your elbows, using your arms to lift your head and torso off the floor. Walk your hands back to your hips, returning to a seated position.
Step 7
Repeat the entire sequence on the other side.
Benefits and Contraindications
Benefits
Can help to alleviate lower back pain
Strengthens the back muscles
Stretches the thighs, knees and ankles
Helpful for digestion
Calms the mind.
Relieves menstrual discomfort
Improves posture
Contraindications
Low blood pressure
Severe lower back, knee or head injuries
Angina
Heart problems
Modifications and Props for Beginners
Place a bolster or folded blanket behind you and rest your upper back and head on it. This will help elevate your chest and shoulders, making it easier to breathe and relax into the pose.
If you have tight quads, you can support yourself on your hands or your elbows.
You can put a cushion under your right hip (when the left knee is bent) to level your hips.If you feel compression at your lower back, lie back on a bolster, positioned lengthwise along your spine.
Useful Tips
As you lower yourself onto your back, engage your core muscles to help support your lower back and protect your spine.
To avoid strain on your knees and lower back, keep your knees together as you lower yourself onto your back.
As you settle into the pose, relax your shoulders and allow them to sink down towards the ground. This can help release tension in your neck and upper back.
As you hold the pose, focus on your breath and allow it to deepen and slow down. This can help you relax more fully into the stretch and release tension in your body.
Frequently Asked Questions
Is Half Supine Hero Pose safe for everyone?
Half Supine Hero Pose can be a challenging pose for people with limited flexibility in their knees, ankles, or hips. It is important to practice the pose slowly and mindfully, and to use props or modifications as needed to prevent injury.
Can Half Supine Hero Pose be practiced during pregnancy?
It is best to consult with a qualified yoga teacher or healthcare provider before practicing Half Supine Hero Pose during pregnancy. Modifications may be necessary to accommodate your changing body.
How long should I hold Half Supine Hero Pose?
You can hold Half Supine Hero Pose for 30 seconds to 1 minute, or longer if it feels comfortable for you. Remember to breathe deeply and relax your body as you hold the pose.
What should I do if I experience pain or discomfort in Half Supine Hero Pose?
If you experience pain or discomfort in Half Supine Hero Pose, stop the pose immediately and seek guidance from a qualified yoga teacher or healthcare professional. It's important to practice the pose mindfully and only move within your comfortable range of motion.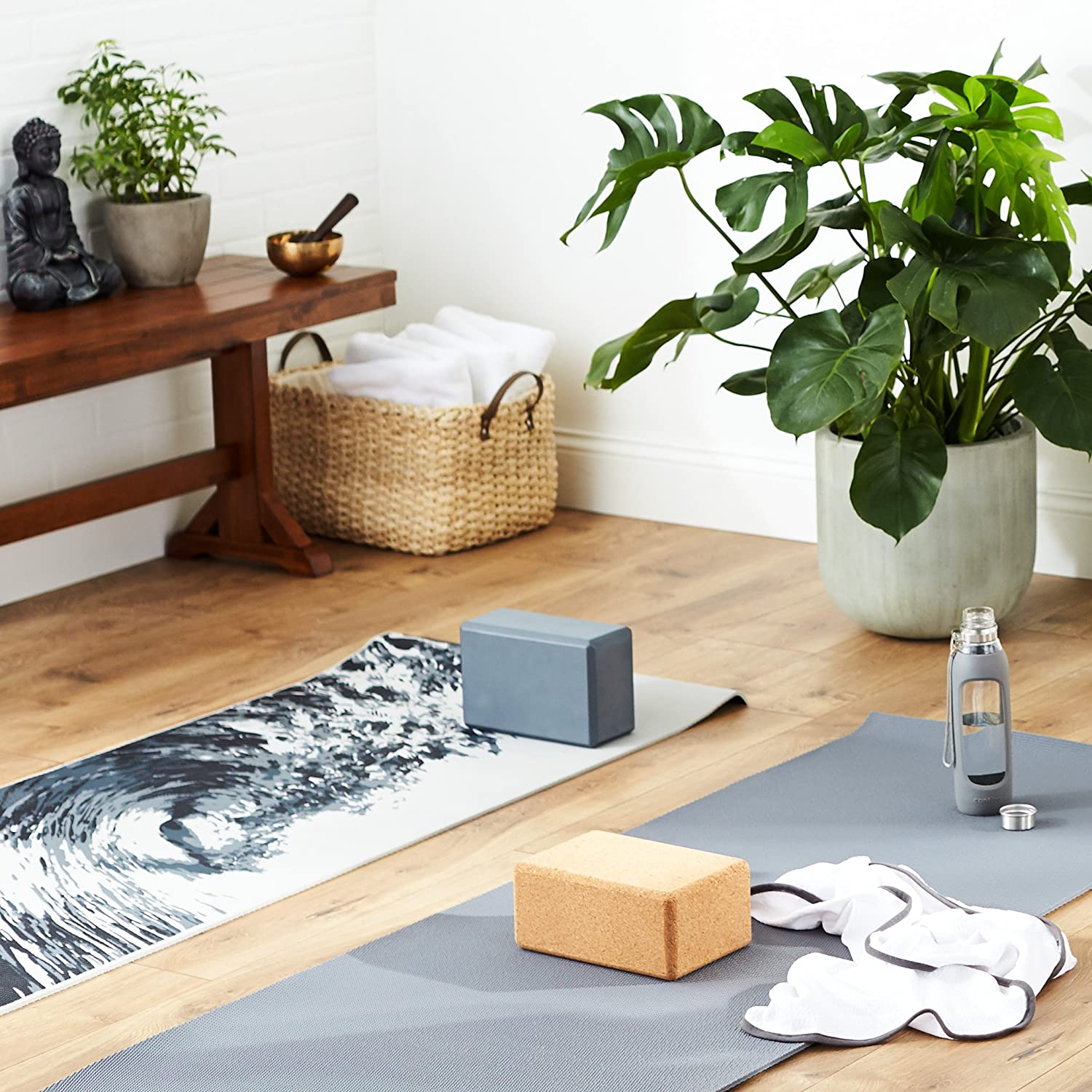 The Best Cork Yoga Blocks: Reviewed and Rated
Do yourself a favor and ignore the yoga snobs – using a cork yoga block...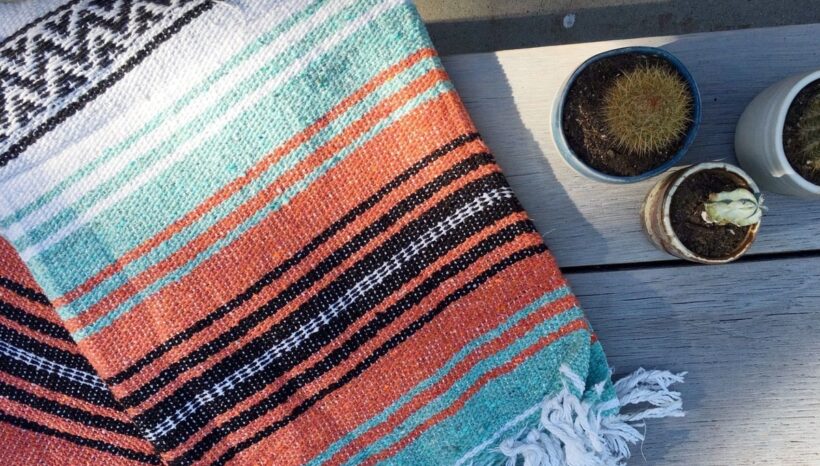 7 Best Yoga Blankets – Extra Grip And Gentle Support
The yoga blanket is an accessory every yogi needs. Whether you're more experienced or just...
The Best Yoga Straps: Your Ultimate Buying Guide
You do not compulsorily need anything more than your body, breath, and a room spacious...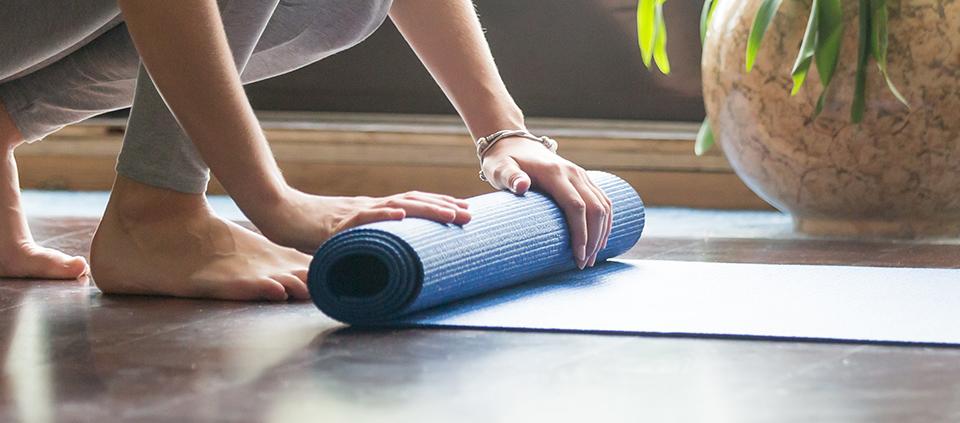 The Best Yoga Mats For Your Practice
The art of yoga is a special one and those who enjoy practicing on their...
---