Standing Spinal Twist - Katichakrasana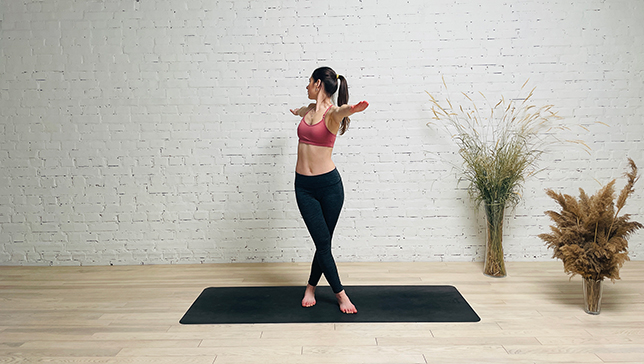 Standing Spinal Twist or Katichakrasana (Ka-Ti-Chak-Raah-Suh-Nuh) translates into a posture in which you will perform circular motions from your waist. Kati means the waist. Chakra stands for the wheel or rotation, and asana, as you know, is posture. This well-structured routine aims to trim down excess fat around the waist and the lower abdomen. The routine is best performed in the standing position with feet apart. You will see in the methods segment that this asana is not impossible and is ideal for daily stretching.
Step-by-Step Instructions
Step 1
Stand up straight with your feet together
Step 2
Keep your spine erect keep the shoulders straight.
Step 3
Keep your legs apart from each other equivalent to the shoulders
Step 4
Stretch your hands to the front, palms facing each other.
Step 5
Your hands should be in line with the shoulders.
Step 6
First inhale and then while exhaling twist from the waist to the right and look back over the right.
Step 7
Keep your breath out and stay in this position as long as possible.
Step 8
Inhale and slowly come back to the center.
Step 9
Exhale and twist from the waist to the left and look back over the left.
Step 10
Keep your breath out.
Step 11
Stay in this final posture as long as possible.
Step 12
Come back to the center and relax.
Step 13
In the twisted position if you want to stay for longer then you need slowly keep on breathing.
Step 14
This is the complete cycle of this posture.
Step 15
Practice can be repeated 10 to 20 times or even more than that as per the convenience.
Benefits and Contraindications
Benefits
Improves posture
Induces relaxation
Relieves anxiety and other tensions
Tones the spine
Improves digestion and acidity problems
Contraindications
Pregnancy
Spinal, neck or waist injury.
In presence of abdominal inflammation
Photo poses in different angles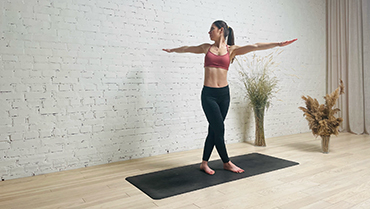 Modifications, Props and Tips
Hold a rubber block in length between your palms in the centre position and press it gently. Now when you're twisting, it will help you to maintain a gap in between your arms.
In case of tightened shoulder, a modification of Katichakrasana can be performed. For this,
Keep your arms down in the natural position. Twist your waist while hands swinging freely with twisting waist. Do not bend the arms. Take wherever they reach in these movements.
Then slowly come back to the center position.
Frequently Asked Questions
Variations
Standing Side Stretch Pose
Standing Twist Straight Arms
Trunk Twisting Pose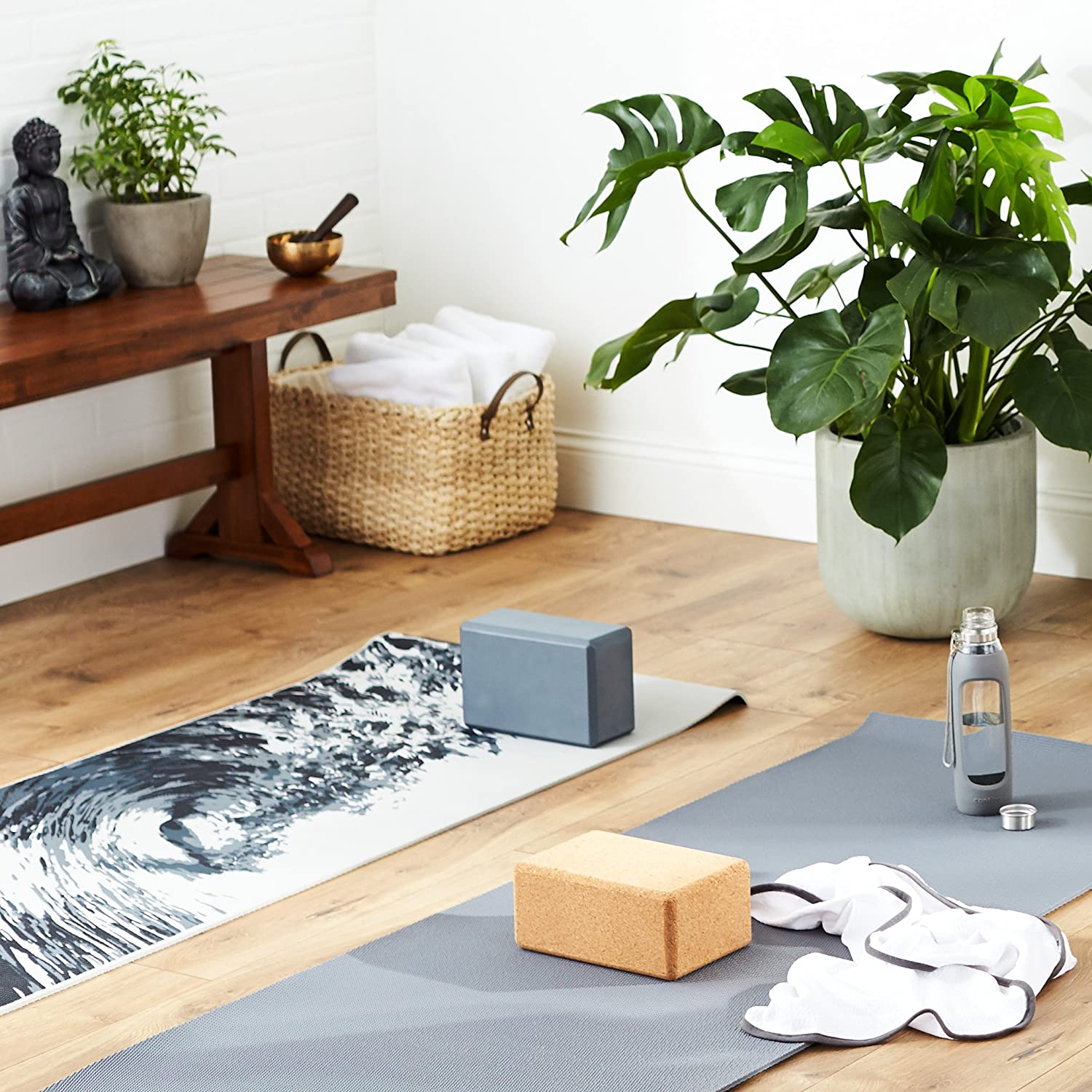 The Best Cork Yoga Blocks: Reviewed and Rated
Do yourself a favor and ignore the yoga snobs – using a cork yoga block...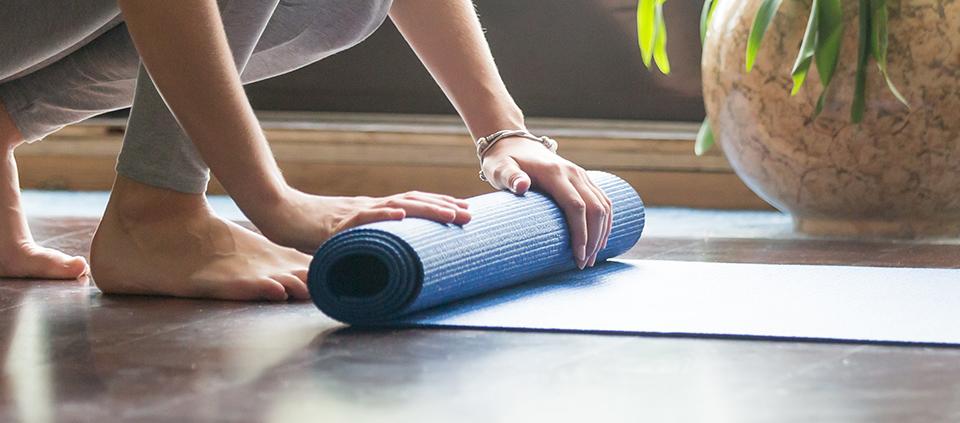 The Best Yoga Mats For Your Practice
The art of yoga is a special one and those who enjoy practicing on their...
Best Yoga Straps Reviewed and Rated
You do not compulsorily need anything more than your body, breath, and a room spacious...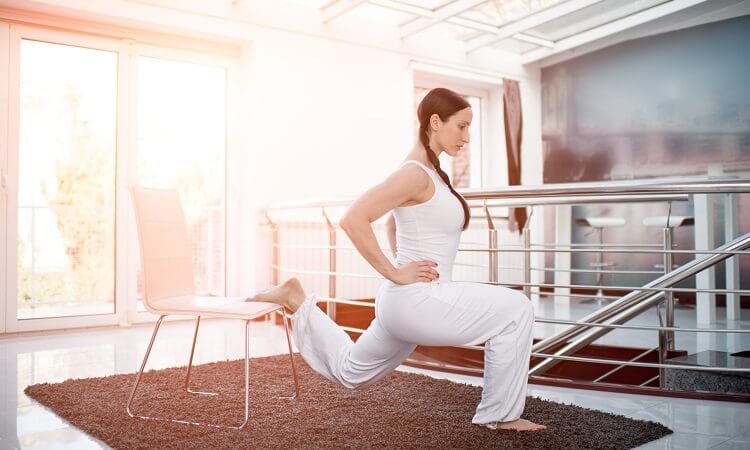 Best Yoga Chairs: Pros, Cons, And Useful Tips
If you ask a beginner yogi to make a list of common yoga equipment, nine...
---