Frog Pose or Bhekasana is an intermediate-level stretching and bending exercise, that stretches your whole body and provides amazing flexibility to the whole body.
As its name suggests, the body posture in Frog Pose resembles a frog (Bheka), that's why we call it Frog Pose or Bhekasana.
This asana removes stiffness of the joints, especially of the lower body, and provides it good mobility. Practising it daily has an awesome effect on our overall body shape and posture.
Step-by-Step Instructions
Step 1
Start the frog posture by lying on your stomach on the floor.
Step 2
Come up to your forearms by lifting the upper trunk and the head.
Step 3
Bend the right knee and bring the heel near the hip.
Step 4
Use your hands to bring the left foot towards the left hip by bending the leg.
Step 5
Keep the hands on top of the feet by rotating the elbows.
Step 6
Slowly lift your chest and take a deep breath.
Step 7
Hold in this posture for 30 to 50 seconds, and after that, start to release the body slowly by exhaling.
Step 8
Lie on the ground and relax. Repeat the posture as many times as you want.
Benefits and Contraindications
Benefits
Strengthens back muscles
Opens hips and shoulders
Strengthens inner thighs (adductors)
Massages inner organs and improves digestion
Stretches quadriceps, tibialis anterior (front shin muscles), keens, ankles and Achilles tendon
Contraindications
High blood pressure
Low blood pressure
Rotator cuff injuries
Insomnia
Migraine
Injuries to lower back and knee
Stomach and intestine related ailments
Pregnancy
Photo poses in different angles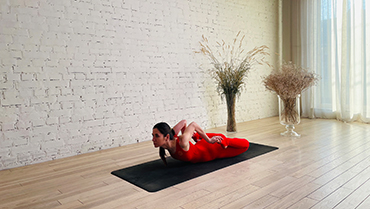 Modifications and Props for Beginners
Place a folded blanket or bolster under your hips to provide additional support and lift. This can help you maintain proper alignment in the pose and prevent strain or discomfort.
If you have a yoga partner, they can assist you by gently pressing down on your feet while you lift your chest and head off the ground. This can help you deepen the stretch in your hips.
To maintain proper alignment in Frog pose, engage your core muscles and draw your navel towards your spine. This can help prevent lower back pain and discomfort.
You can use yoga blocks to prop up your chest and head to make the pose more comfortable.
Useful Tips
Take your time moving in and out of the pose, and don't push yourself beyond your limits.
Remember to breathe deeply and relax into the pose as much as possible.
Top Preparatory Pose
Top Follow-Up Pose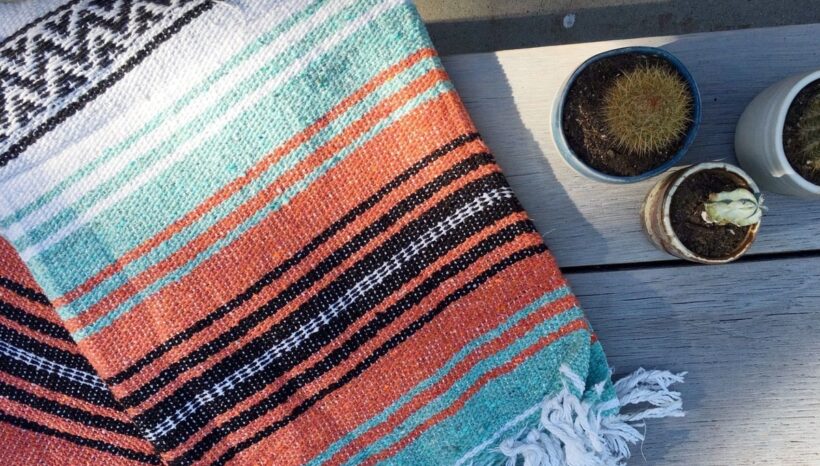 The 7 Best Yoga Blankets Review
The yoga blanket is an accessory every yogi needs. Whether you're more experienced or just...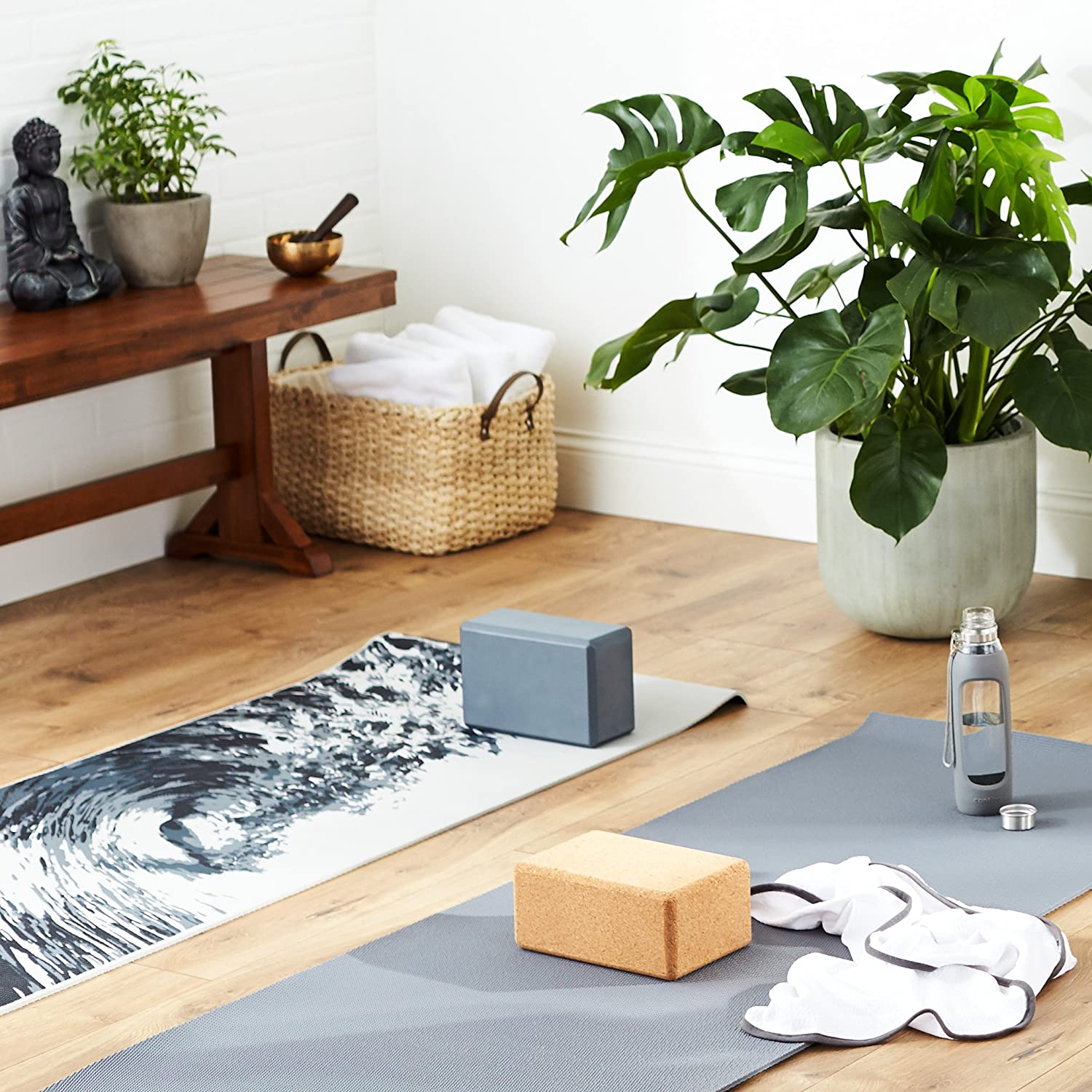 The Best Cork Yoga Blocks: Reviewed and Rated
Do yourself a favor and ignore the yoga snobs – using a cork yoga block...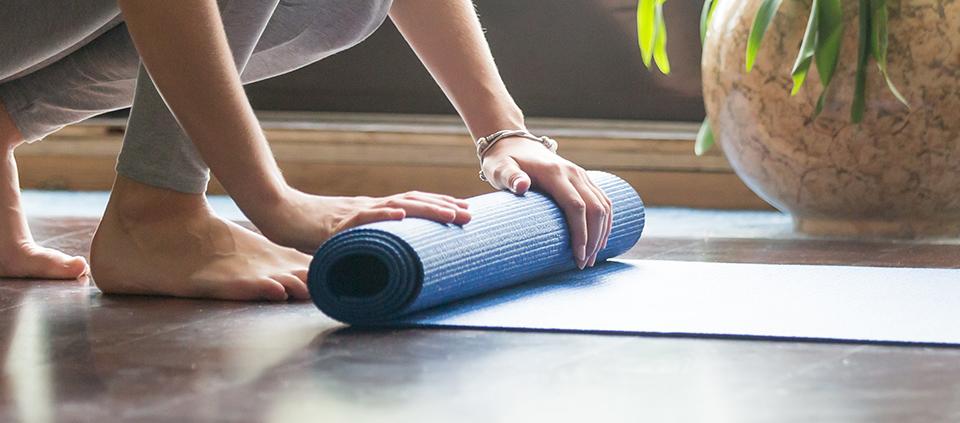 The Best Yoga Mats For Your Practice
The art of yoga is a special one and those who enjoy practicing on their...
Best Non See Through Leggings for Yoga and Beyond
Leggings are, without a doubt, the best article of clothing for practicing yoga. Ideally, they...
---