Revolved Garland Pose - Parivrtta Malasana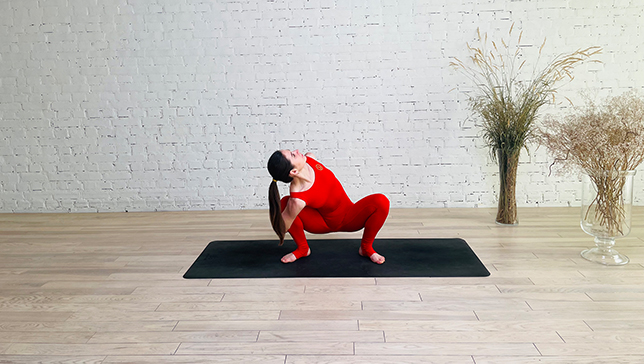 Revolved Garland Pose or Parivrtta Malasana in Sanskrit ("parivrtta" meaning "revolved", "mala" meaning "garland", and "asana" meaning "posture" ) is a powerful twist that opens the hips and shoulders while strengthening the spine.
Revolved Garland Pose stretches and engages the core muscles, helping to create stability in your movements. If you practice this pose regularly can experience improved balance, increased flexibility, and increased overall strength. Whether you're just starting out with yoga or are looking to deepen your practice, this pose can help you achieve your goals!
Step-by-Step Instructions
Step 1
Begin in a squatting position with your feet slightly wider than hip-distance apart and your toes pointing outwards. Lower your hips down towards the ground, bringing your buttocks as close to your heels as possible.
Step 2
Place your hands in prayer position in front of your chest, pressing your elbows against your inner thighs.
Step 3
Take a deep inhale and lengthen your spine, lifting your chest and chin upwards.
Step 4
Exhale and twist your torso to the right, bringing your left elbow to the outside of your right knee. Press your elbow against your knee, and use the resistance to deepen the twist in your spine.
Step 5
Place your palms together in prayer position, and use your upper arm to push against your knee and help you twist deeper.
Step 6
Hold the pose for 5-10 deep breaths, then release and repeat on the other side.
Benefits and Contraindications
Benefits
Improves digestion
Relieves tension in the back and spine
Improves overall balance
Stretches the hips and groin
Activates your core muscles
Calms the mind
Opens hips, chest and shoulders
Contraindications
Shoulder, hip, or back injury
High blood pressure or heart problems
Low back pain
Knee injuries
Photo poses in different angles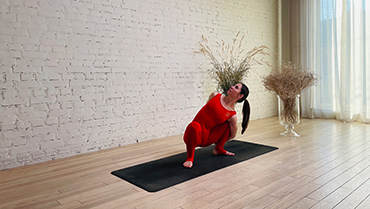 Modifications,Props and Tips
Use a block: Place a yoga block under your buttocks to make it easier to lower your hips down towards the ground.
Place your hand on a block or the floor: If you're having trouble keeping your balance or reaching your elbow to your knee, you can place your hand on a block or the floor for support.
Use a strap: If you can't reach your elbow to your knee, use a yoga strap to connect your hand and knee. This will help you deepen the twist without straining your neck or shoulders.
Don't force the twist: Remember to listen to your body and only twist as far as feels comfortable. You can gradually deepen the twist with each exhale.
Keep your spine long: It's important to maintain a long spine throughout the pose. If you find that you're hunching forward, try sitting on a block or cushion to elevate your hips.
Modify the arm position: If you can't bring your palms together in prayer position, you can keep your hands on the ground or place one hand on your knee and the other on the ground.
Practice against a wall: If you're having trouble balancing or keeping your heels on the ground, try practicing the pose with your back against a wall.
Variations
Garland Pose Forward Bend
Bound Side Lunge Stretch Pose
Top Preparatory Poses
Top Follow-Up Poses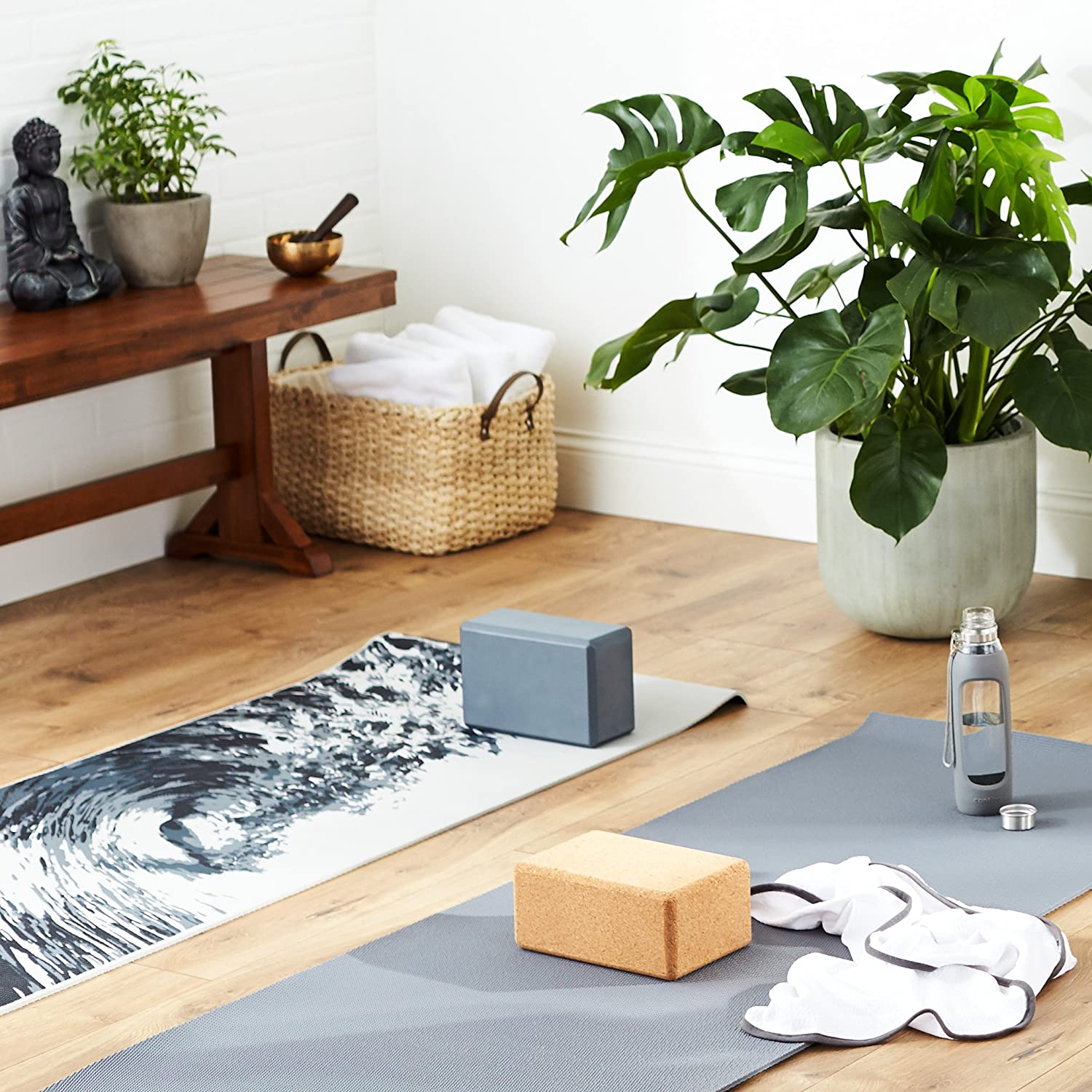 The Best Cork Yoga Blocks: Reviewed and Rated
Do yourself a favor and ignore the yoga snobs – using a cork yoga block...
Best Yoga Straps Reviewed and Rated
You do not compulsorily need anything more than your body, breath, and a room spacious...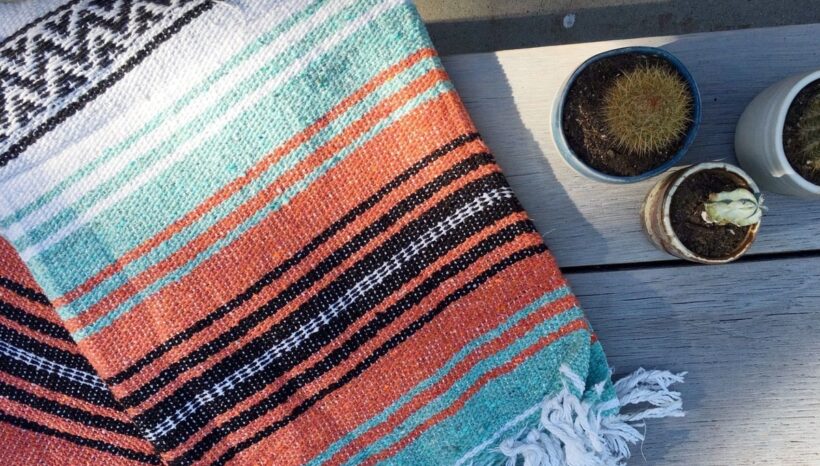 The 7 Best Yoga Blankets Review
The yoga blanket is an accessory every yogi needs. Whether you're more experienced or just...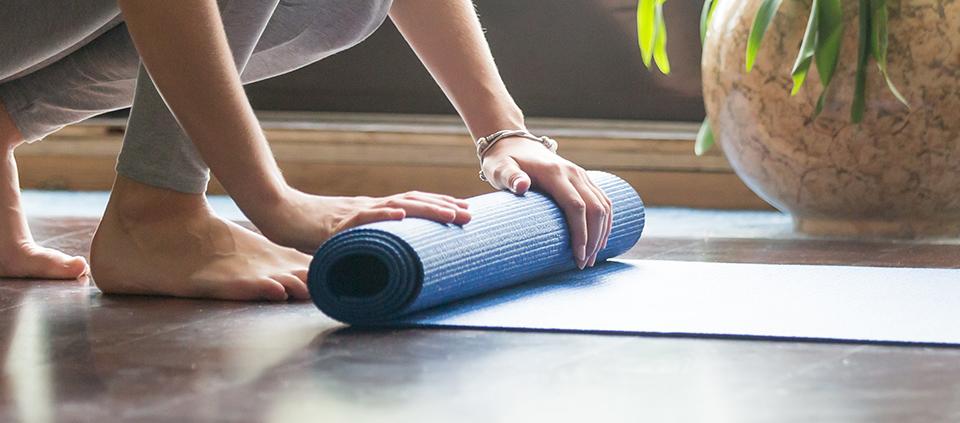 The Best Yoga Mats For Your Practice
The art of yoga is a special one and those who enjoy practicing on their...
---