Dancing Shiva Pose - Parivrtta Hasta Padangusthasana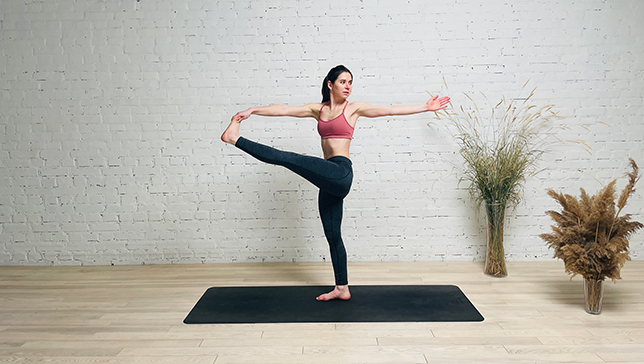 Dancing Shiva Pose, Revolved Hand To Big Toe or Parivrtta Hasta Padangusthasana in Sanskrit (Parivrtta = Revolved; Utthita = extended; Hasta = hand; Pada = foot, Angusta = big toe; Asana = Pose) is an advanced yoga pose, and the journey to getting it can be incredibly empowering. In its full expression, you stand on one leg while extending the other leg parallel to the floor; holding on the big toe of the lifted leg with the opposite arm, you twist and look behind you, opening your arm.
Parivrtta Hasta Padangusthasana is an excellent posture to explore your balance while strengthening your entire standing leg, stretching the hamstrings and IT band of your lifted leg, opening your chest, and building focus and stamina.
Step-by-Step Instructions
Step 1
Stand in mountain pose and allow your weight to shift into the standing left leg.
Step 2
Lift the right leg and hold the knee with the left hand.
Step 3
Simultaneously, twist into the leg while opening the right arm toward the back.
Step 4
Shift your gaze toward your right thumb.
Step 5
If your right leg allows it, let your left hand reach your right foot.
Step 6
As you breathe out, twist a bit deeper.
Step 7
Stay for five breaths before switching sides.
Benefits and Contraindications
Benefits
Opens the hips
Energizes the body and mind
Tones abdominal organs and improves digestion
Strengthens the legs and core
Stretches and improves spinal flexibility
Improves balance
Improves mental focus
Calms the mind
Contraindications
Hip pathologies
Low back pathologies
Limited hip range of motion
Diarrhea
Ankle, knee, or shoulder injury
Photo poses in different angles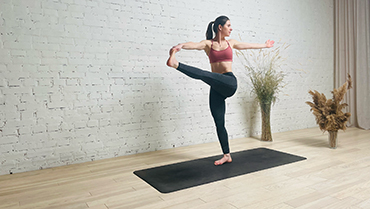 Modifications, Props and Tips For Beginners
Place a strap around your lifted foot to create more space.
Reach your back hand to a wall for extra support.
Keep your gaze forward or to the side to help with balance.
Keep your back hand on your hip for added stability.
Variations
Dancing Shiva Pose With Straps
Top Preparatory Pose
Top Follow-Up Pose
Best Yoga Straps Reviewed and Rated
You do not compulsorily need anything more than your body, breath, and a room spacious...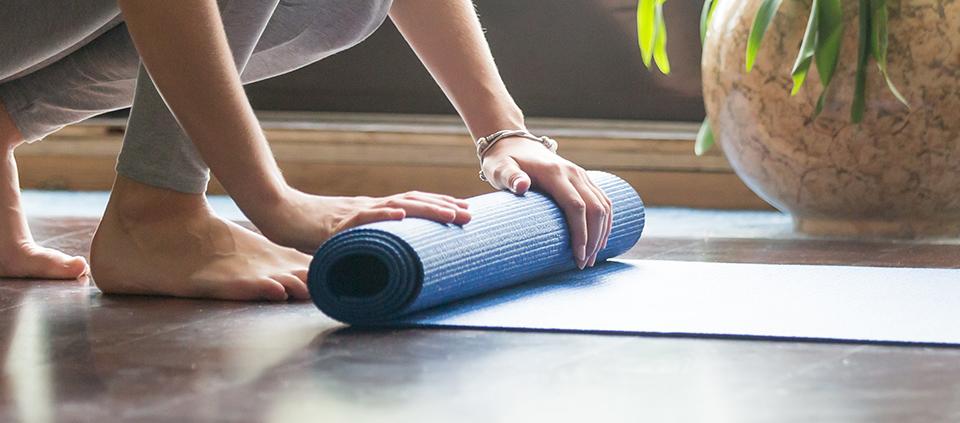 The Best Yoga Mats For Your Practice
The art of yoga is a special one and those who enjoy practicing on their...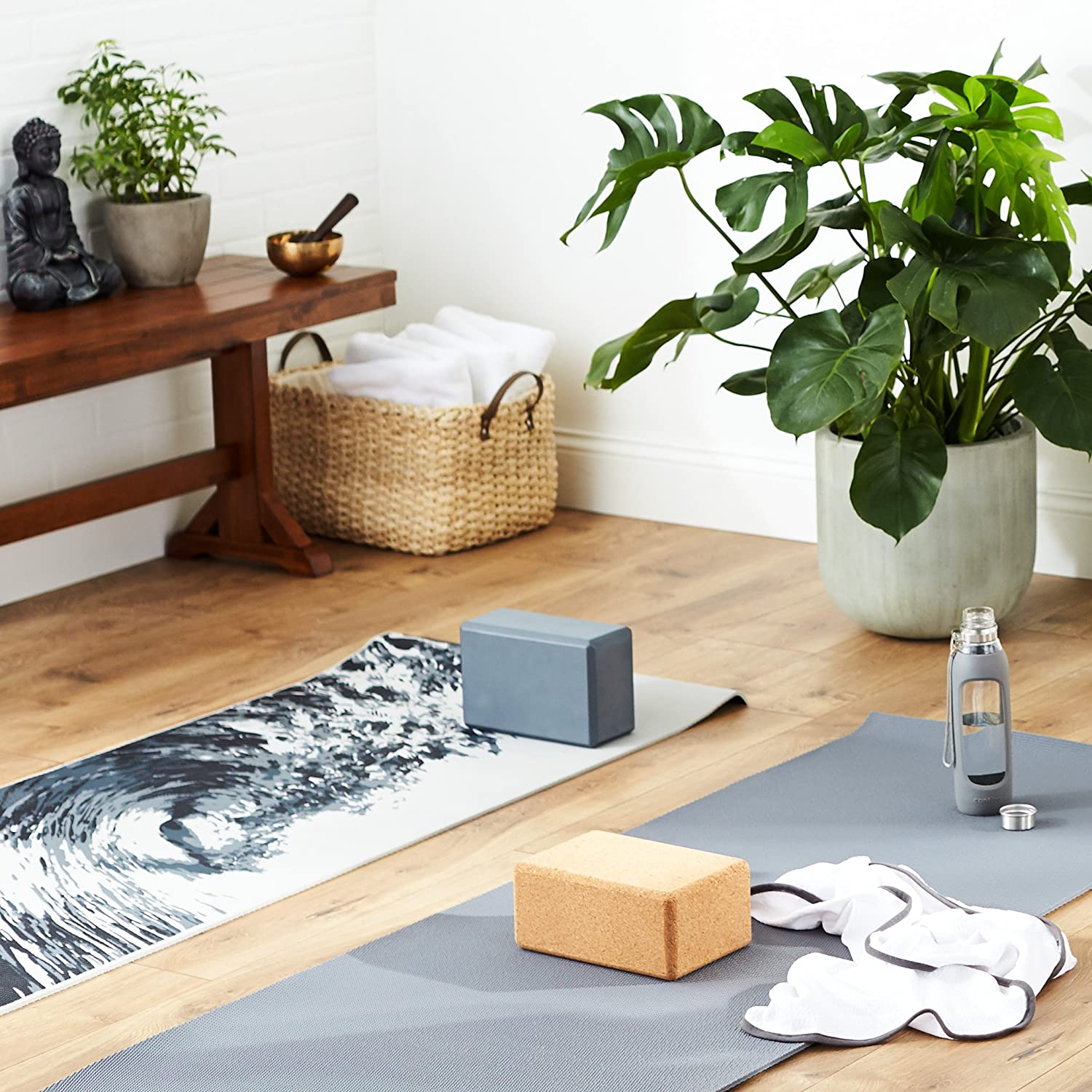 The Best Cork Yoga Blocks: Reviewed and Rated
Do yourself a favor and ignore the yoga snobs – using a cork yoga block...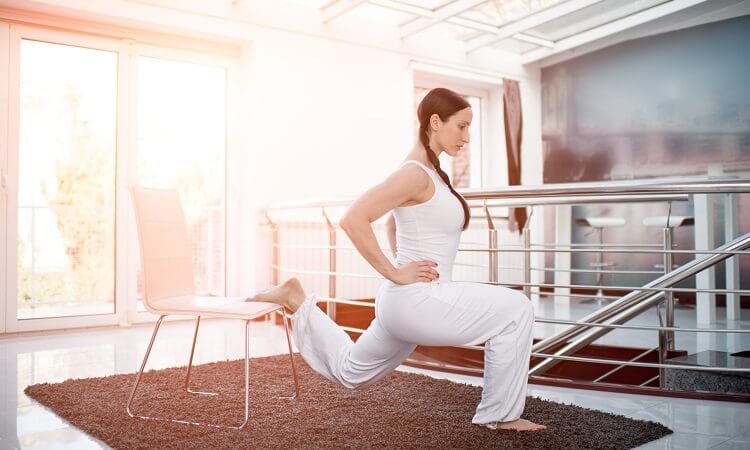 Best Yoga Chairs: Pros, Cons, And Useful Tips
If you ask a beginner yogi to make a list of common yoga equipment, nine...
---